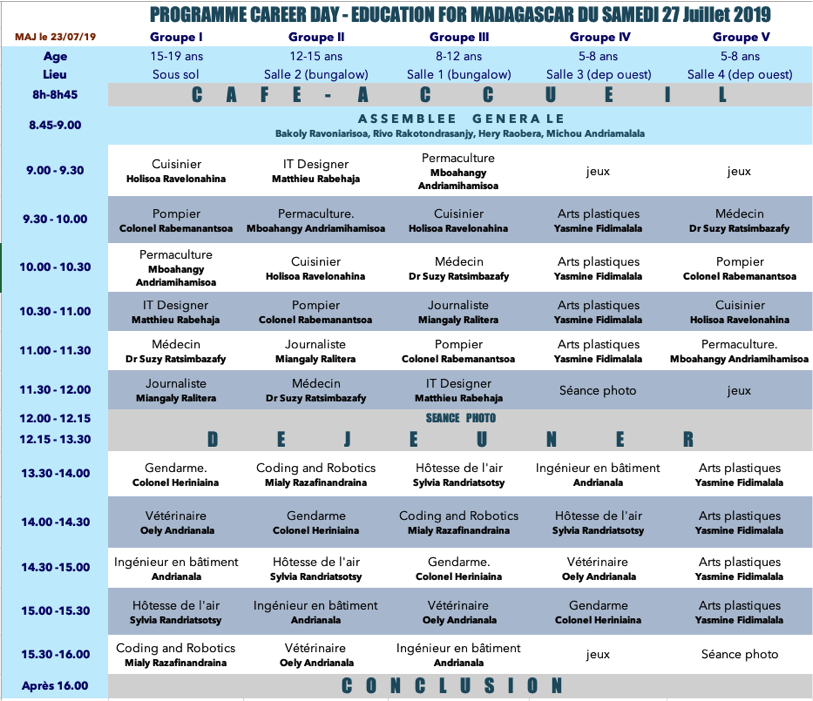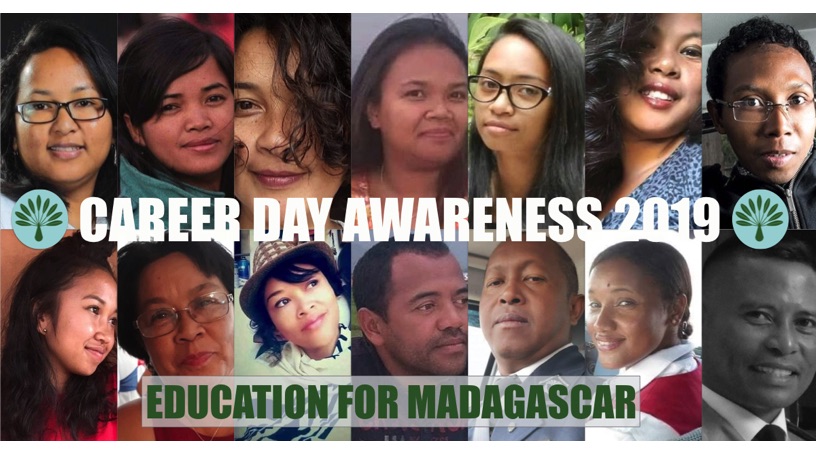 From permaculture to robotics and programming, new and essential professions of our time, the list of our guests for this second edition of "Career Day Awareness", an annual project of discovery and information on careers, was established according to the wishes of our children and young people, during our first edition in May 2018.
They wanted to discuss in person to a gendarme, a firefighter, a flight attendant, a doctor, a journalist.
Moreover, it seems to us that catering, plastic arts, civil engineering, medicine and veterinary are professions that contribute first and foremost to the economy of a country like Madagascar.
We are honoured to receive generous professionals who give their time to present their activities and provide advice and recommendations to young people who want to pursue on their career.