Education For Madagascar is honoured to partner with Hanta Oliva Rajoharison, who pays eloquent tribute to Malagasy culture in general and women from Madagascar in particular.
I have known Hanta as a high school fellow since 1981, I knew her as a very successful student. But her talent as an artist, as a painter, as a poem writer was revealed to me three years ago.
Hanta Oliva's activities in general shows an impressive generosity. She learnt drawing and painting from her parents, her mother was fashion stylist and her father an abstract painter. She went to Art class for 6 years at Goeth Institute & College. Gratuated from Michigan University, her writing skills was from her grand father who had a massive influence on her.
Hanta Oliva is lighting up the sphere of Malagasy paintings and Art. And she shows Malagasy women that make them powerful and feminine at the same time. Over the course of our three years of exchange between England and Mauritius, she creates a series of breath-taking colourful looks for her Arts.
Above all, I saw her teaching painting to young children, giving her time to women in needs in the south of Madagascar, in addition to her main professional activity as Senior Consultant in a Corporation.
I am very proud to have a humanist as a friend, proud to host a generous artist in London and in Surrey, proud that some of her paintings are included in the exhibition starting the very first step of "Education for Madagascar."
Jackie Sutter
May 2015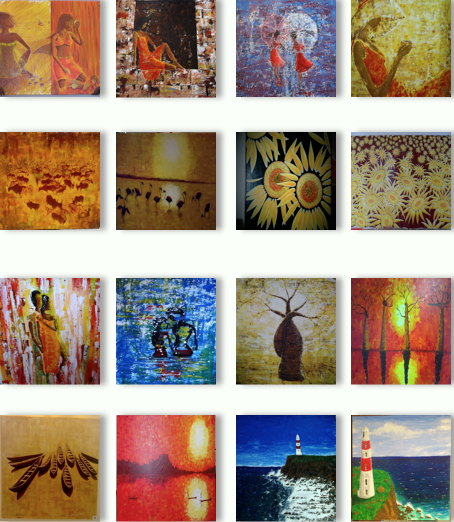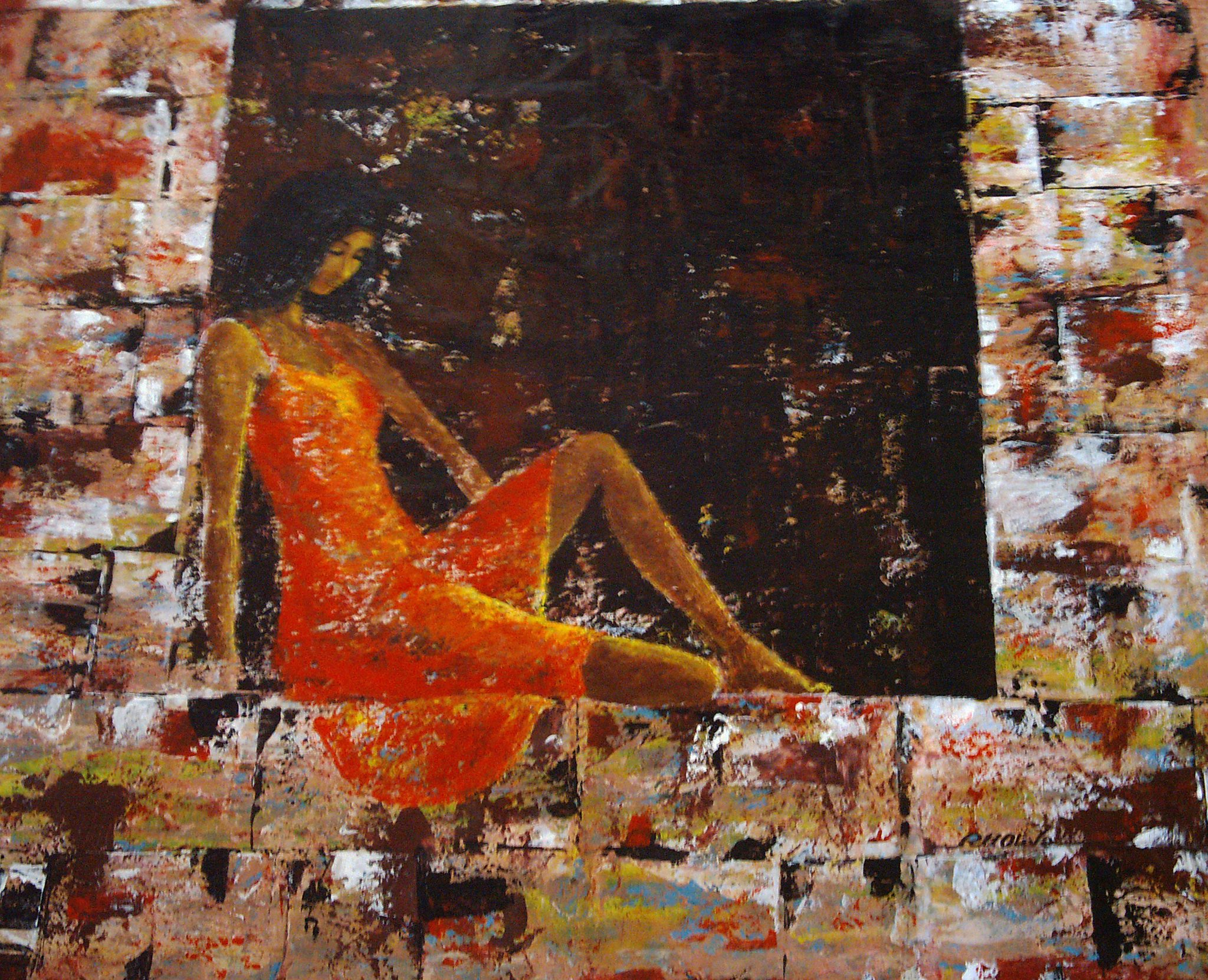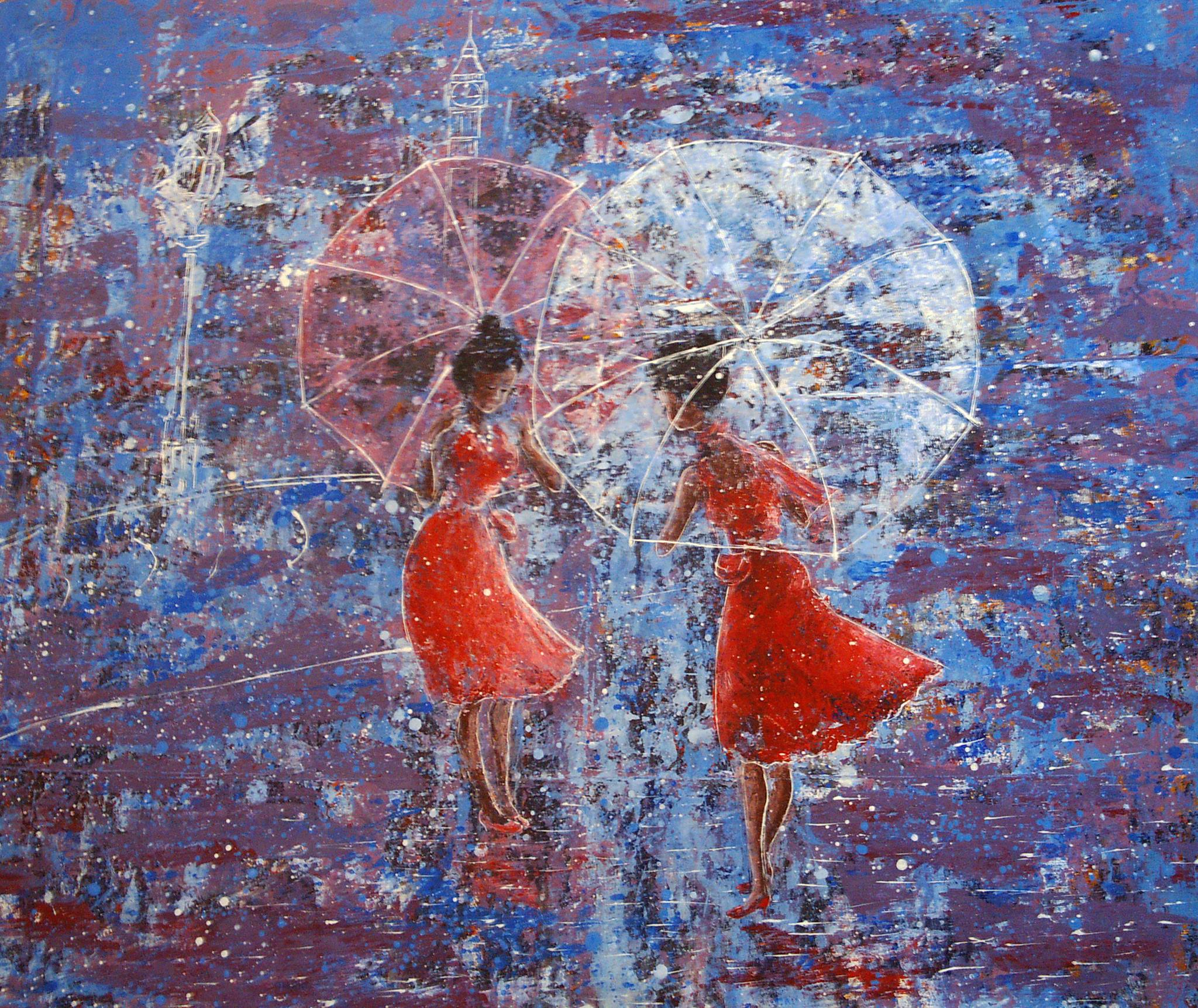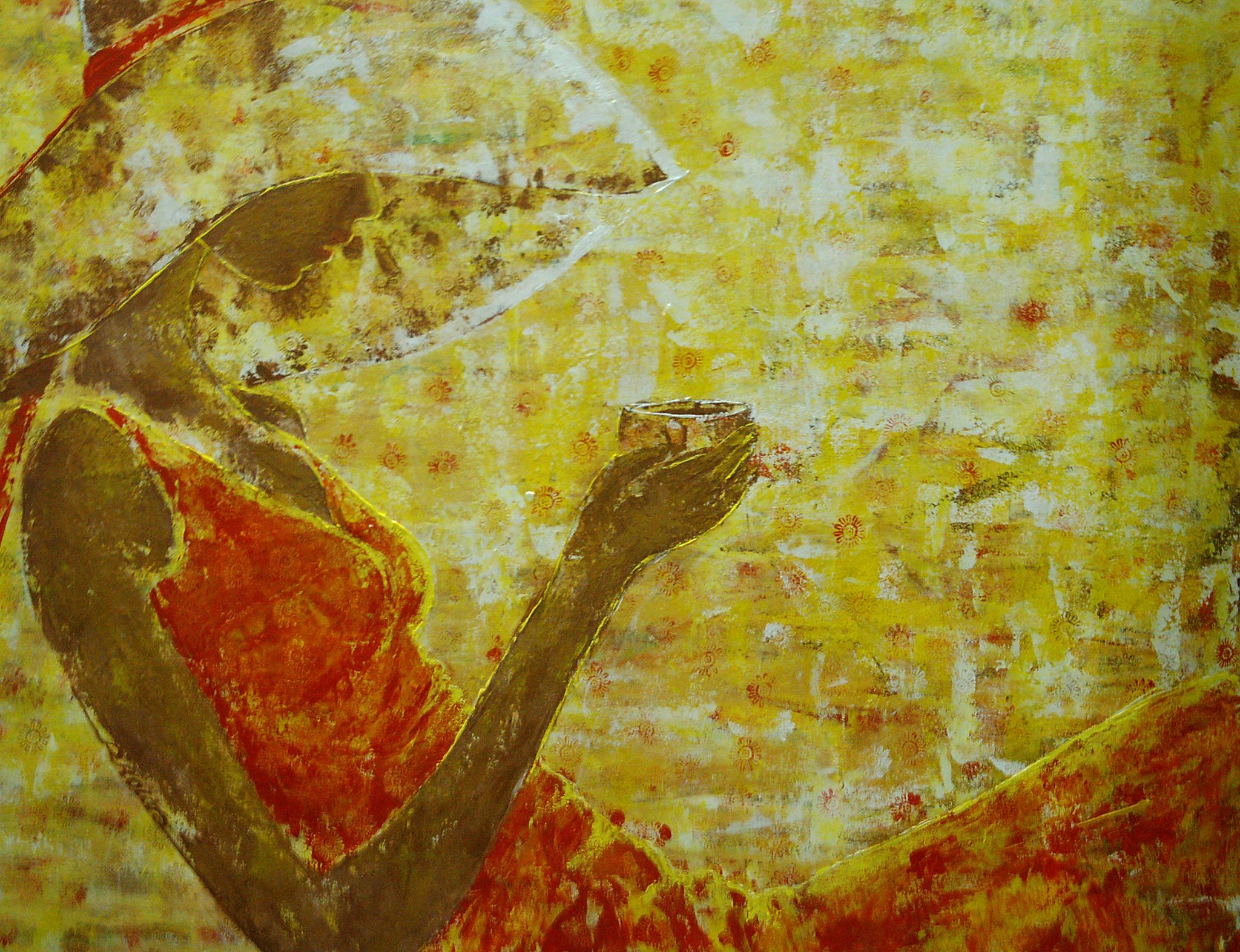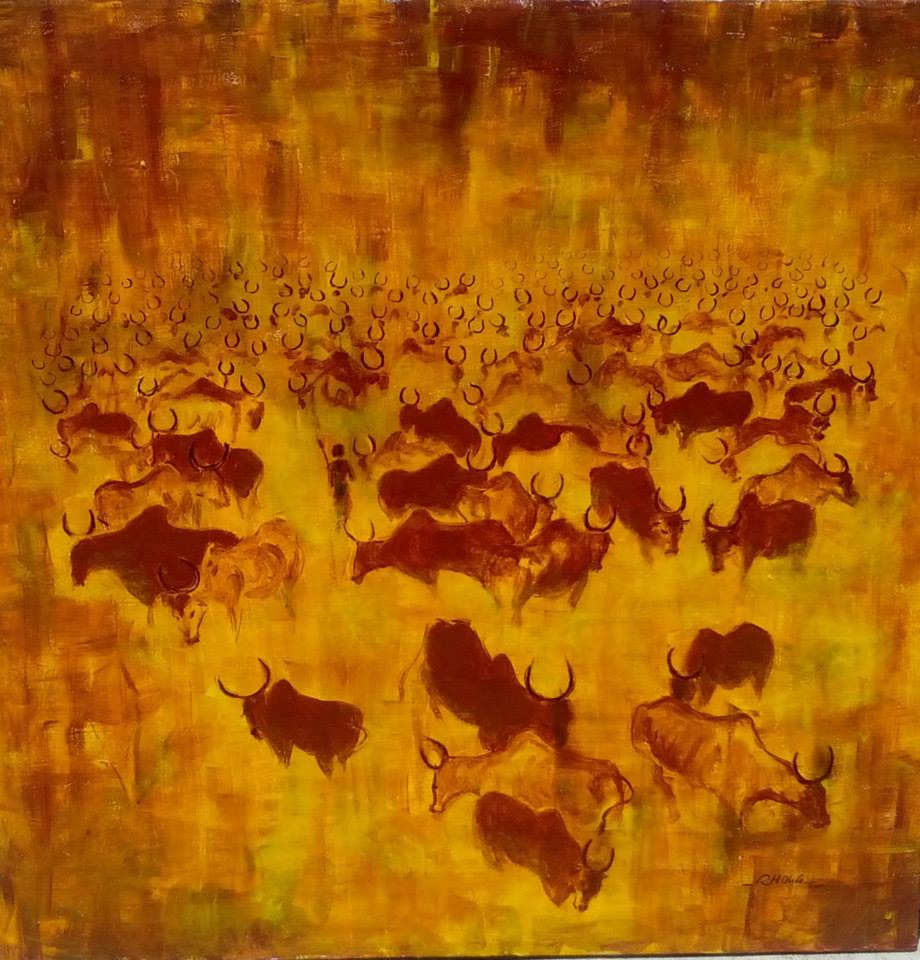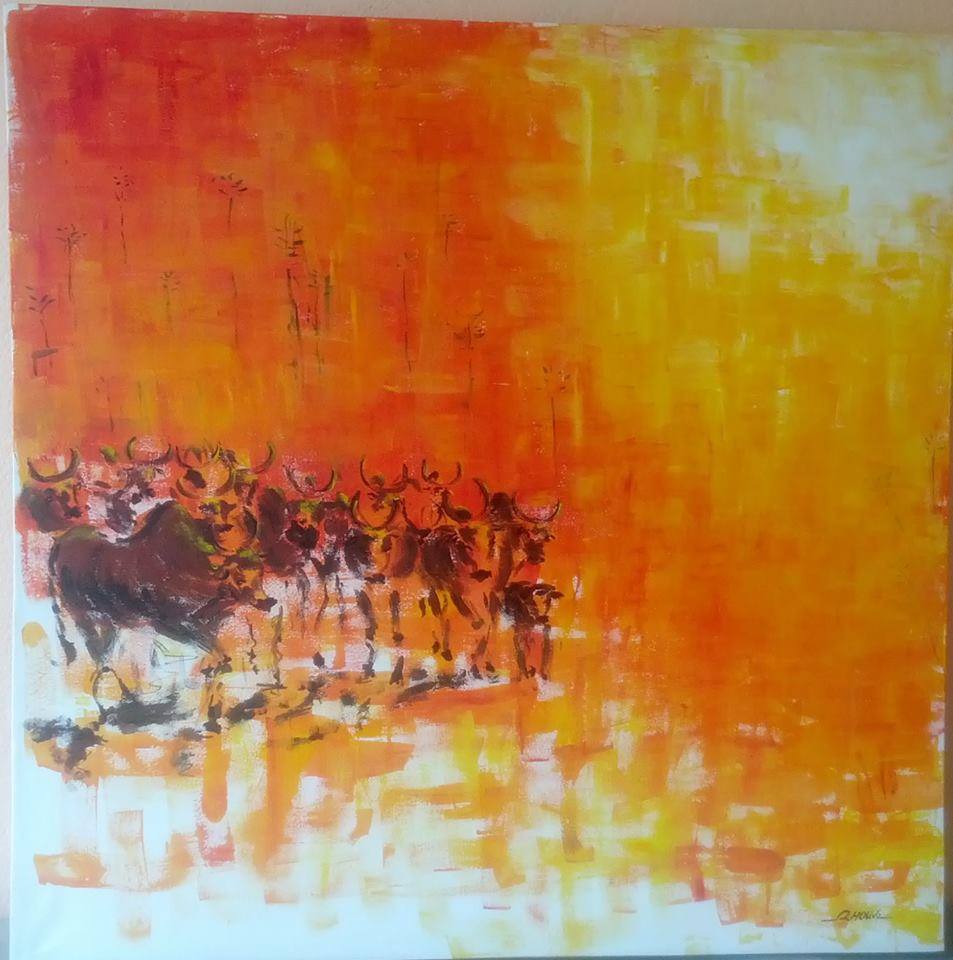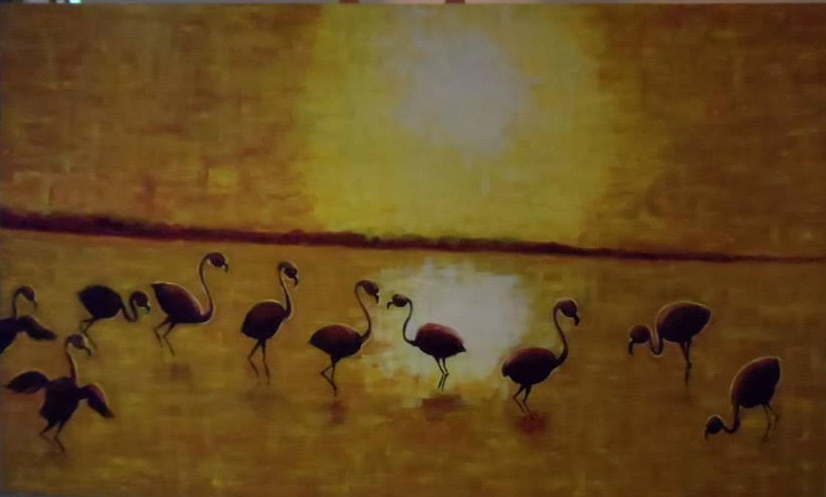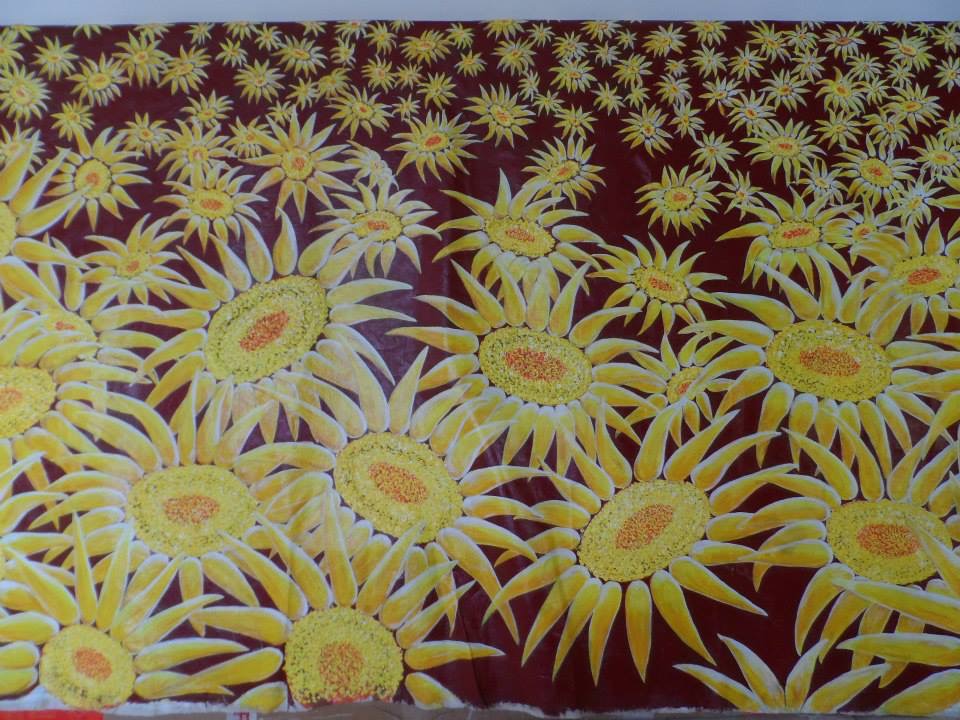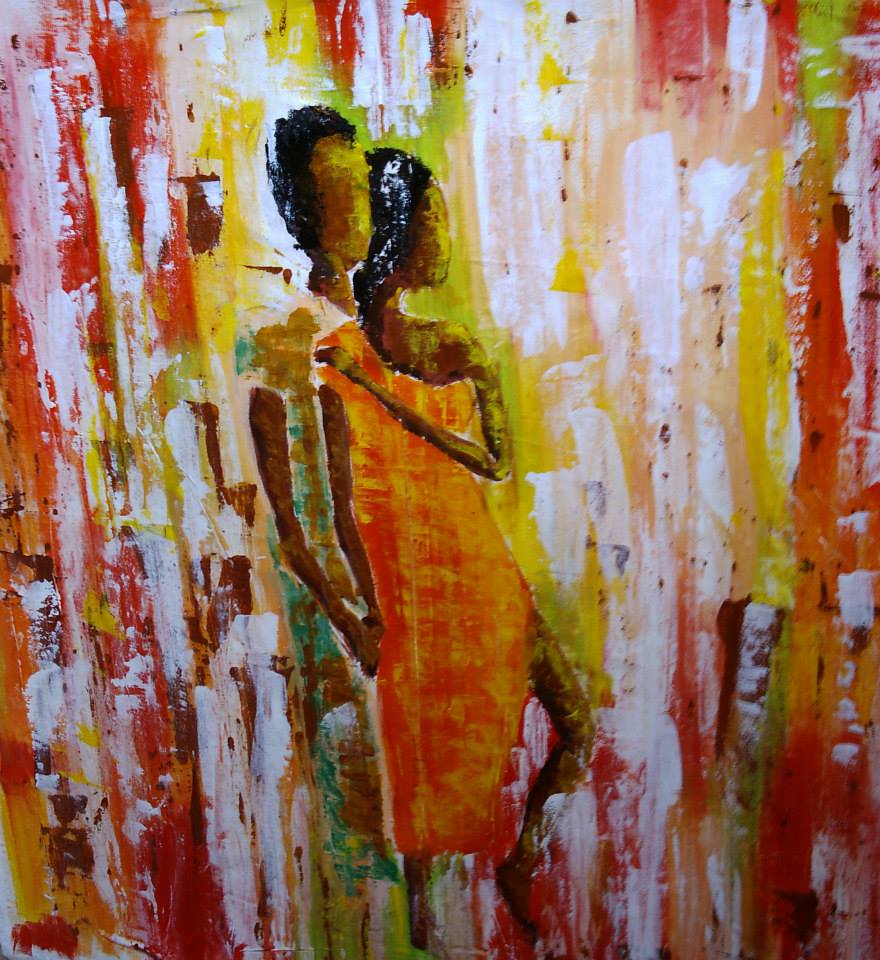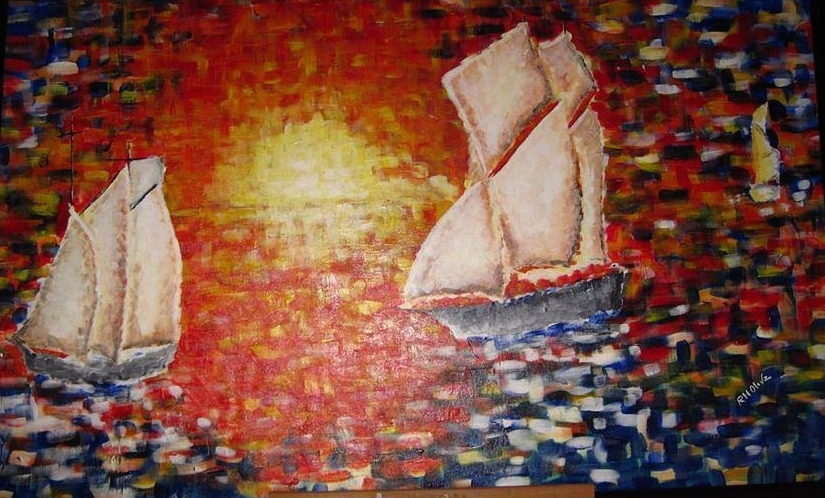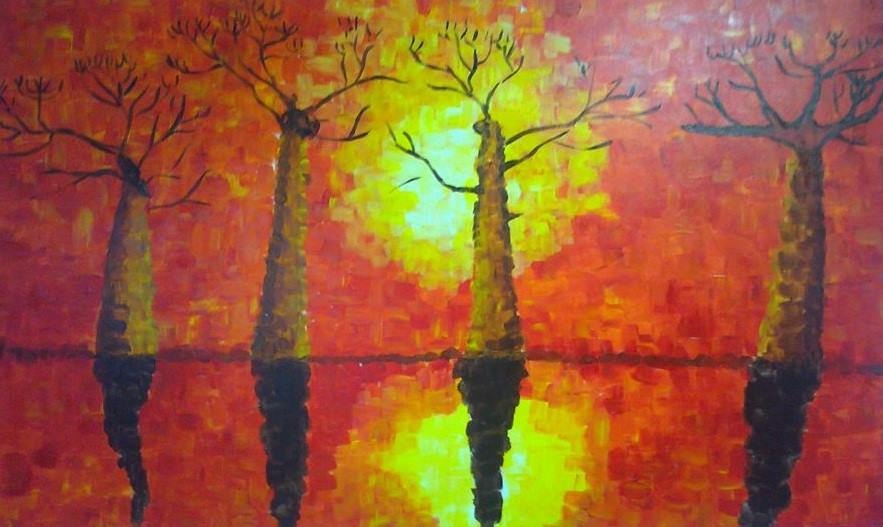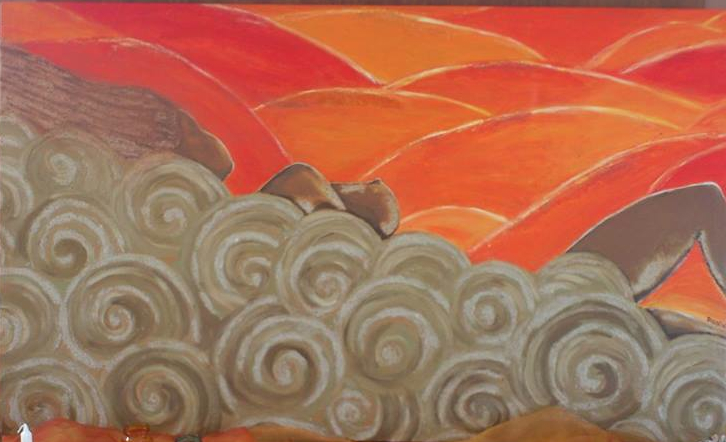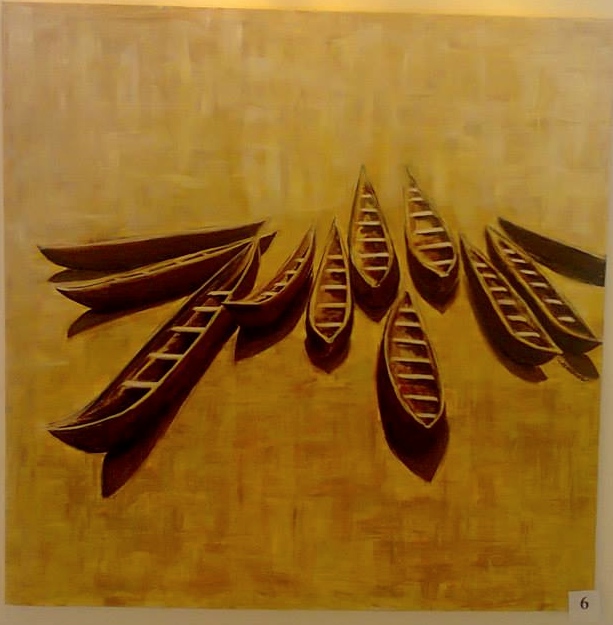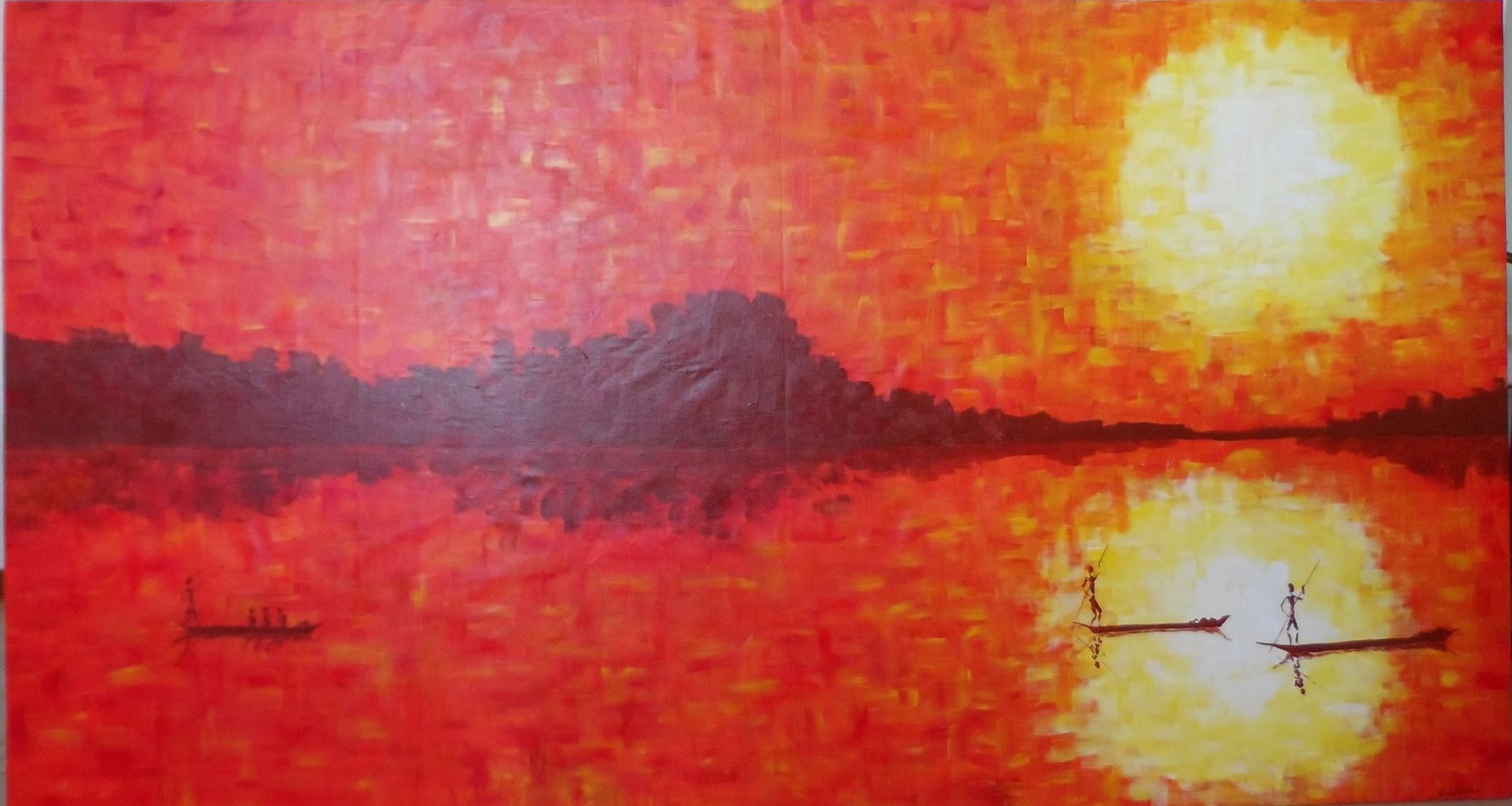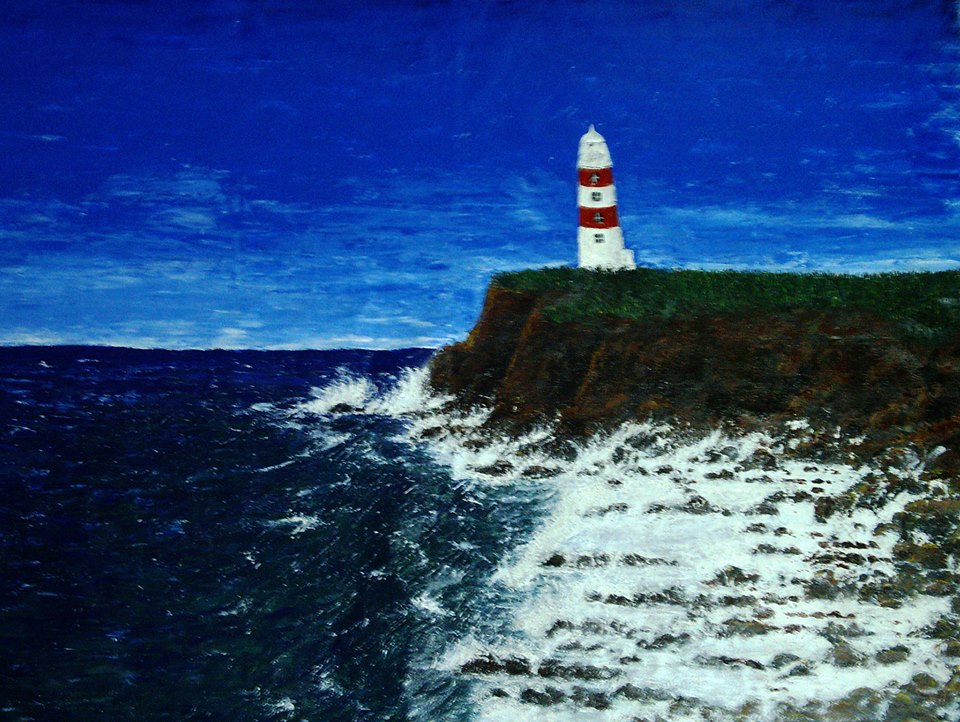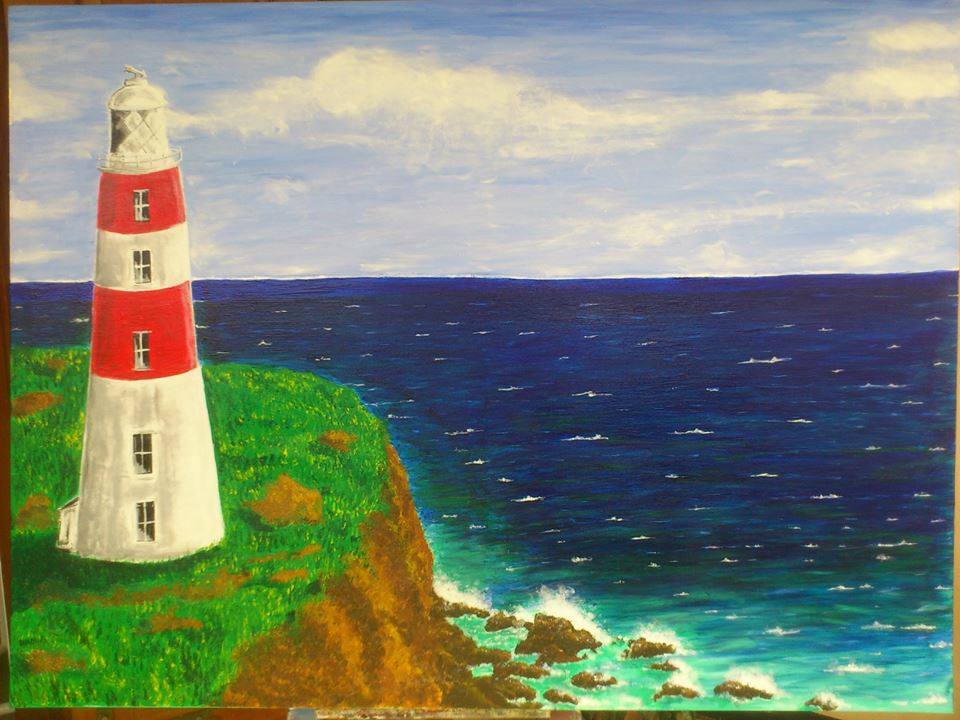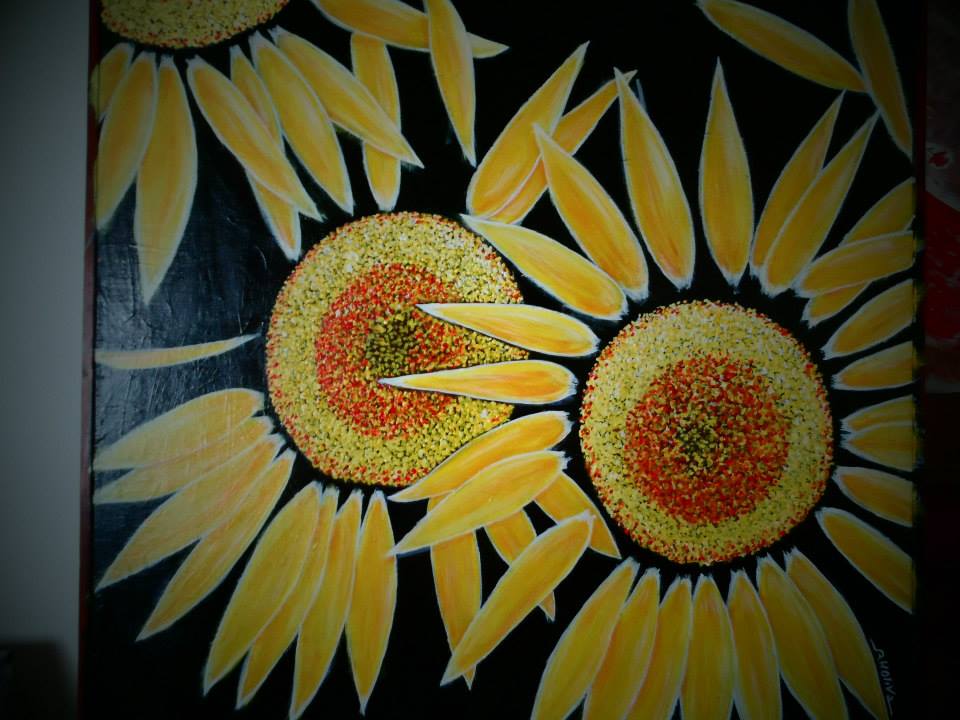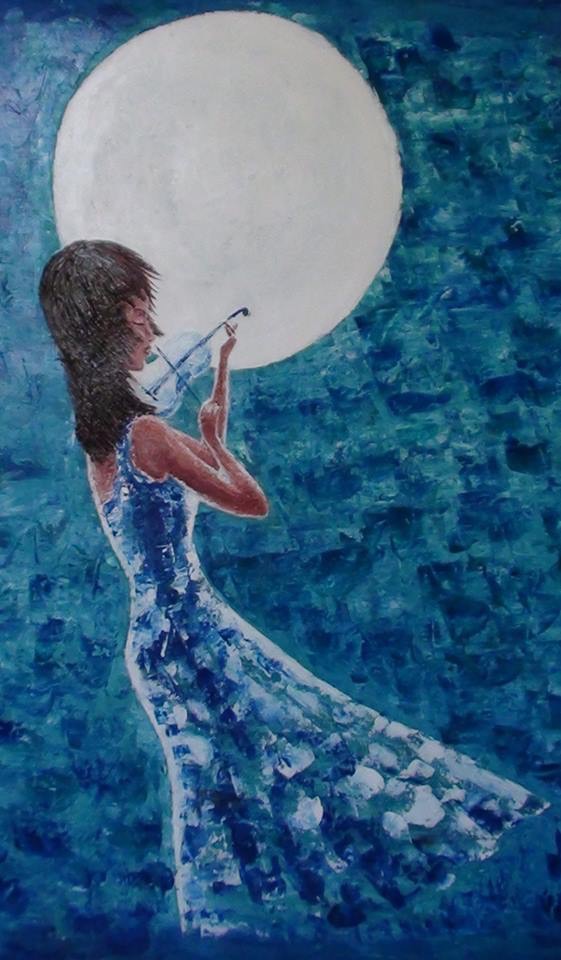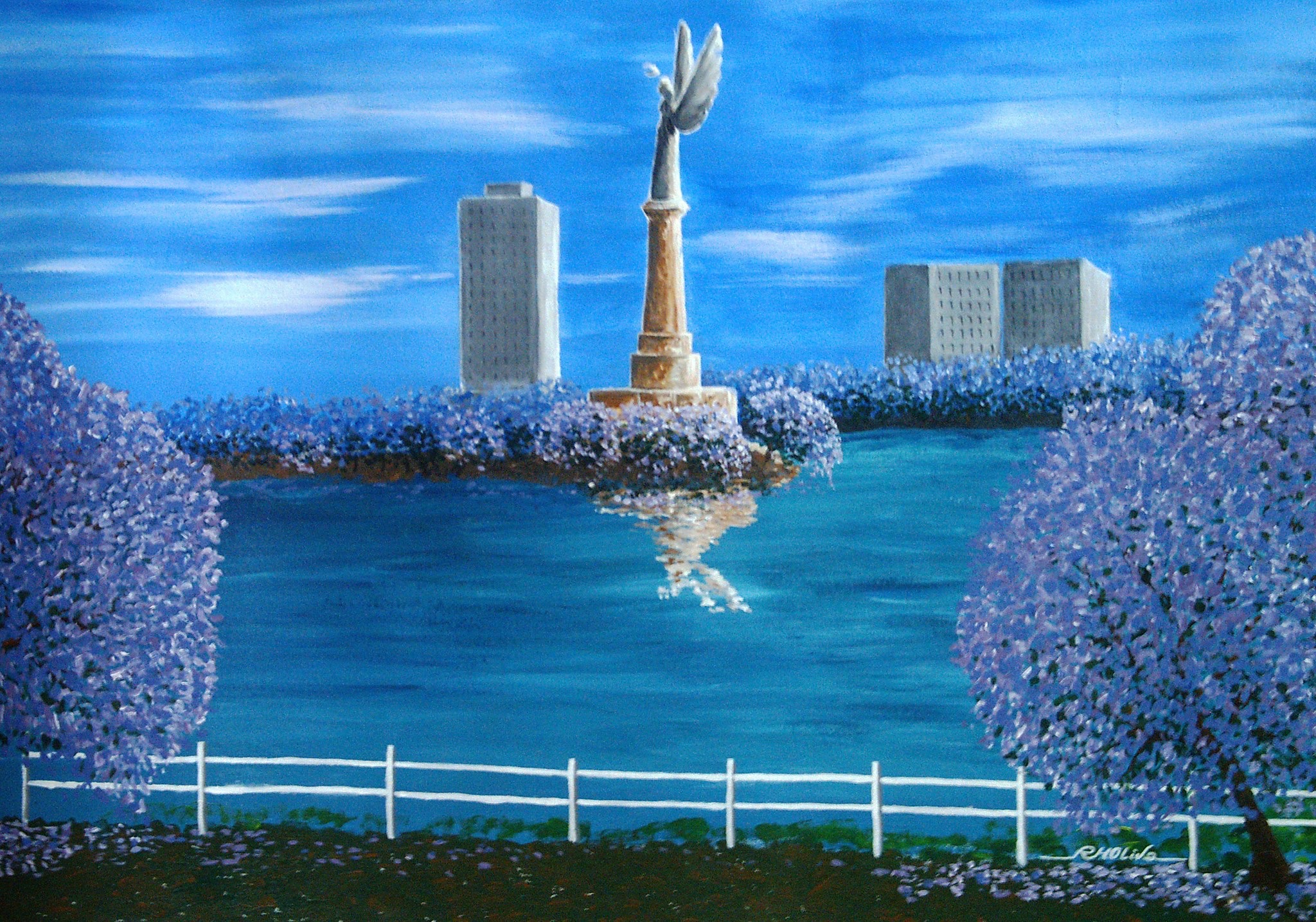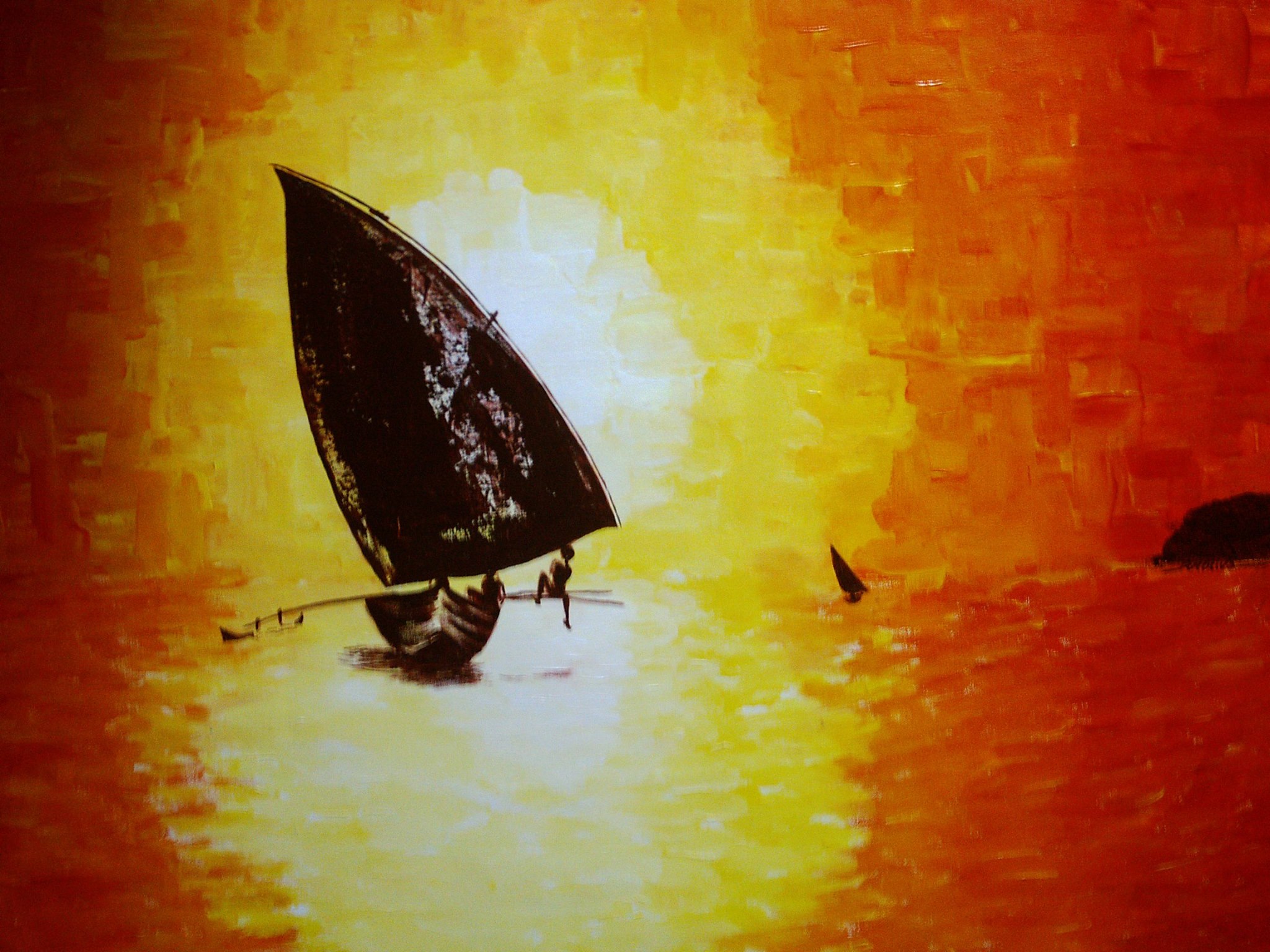 Acrylic painting on canvas. Semi-abstract composition using landscape, life style and mostly woman portraits