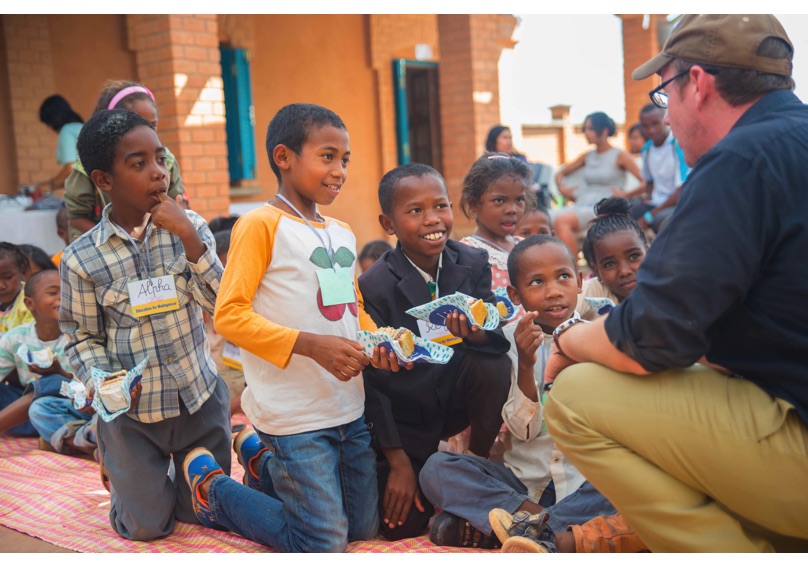 Nate Engle
Director of operations
Madecasse Madagascar
Nate is currently working as the Director of Operations of Madécasse Madagascar (Organic and fair trade chocolate and vanilla from Madagascar).
He has an inspiring experience in the field of international project management with large organisation such as USAID (in Madagascar, Afghanistan, Ethiopia, South Sudan etc.)
He first came to Madagascar as an Agricultural Technician for The United States Peace Corps in 2004, and fell in love with the people and the country ever since.
We, at Education for Madagascar were very fortunate to have him present his career path and his passion about his work to us. Nate also talked about the importance of organic and ethical agriculture and made the kids dream of a prosperous and more responsible agriculture in Madagascar.
All the audience (kids, educators and guests included) would like to thanks him for his interesting and dynamic talk (and chocolate sample)…
Thanks and hope to see you again soon
Tina Zo Waibel
June 2018