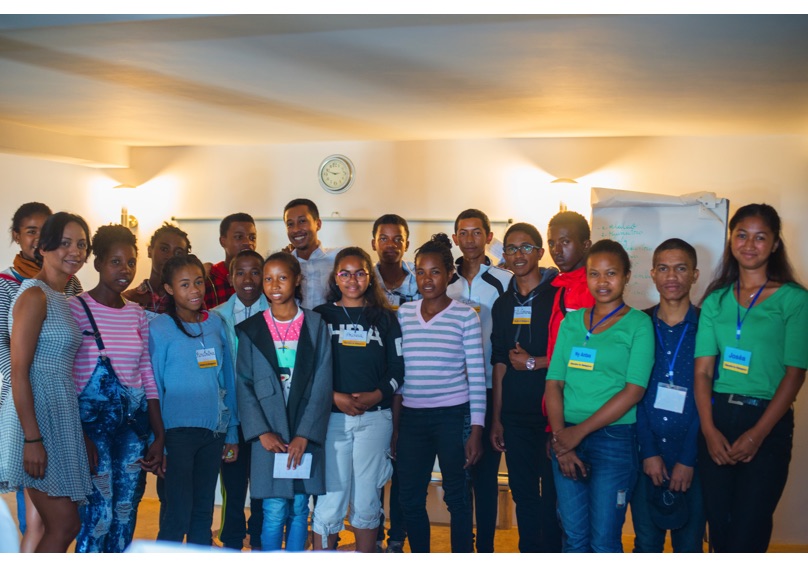 Sammy Rabenirainy
Communication and Social Expert
Sammy is a young Malagasy entrepreneur in the media and communication industry (Zazadia). Cumulating jobs, he is also working as the country communication officer of SOS Village d'enfants Madagascar. 
Passionate about communication and the wellbeing of the society he lives in, he has been involved in many social development projects within notorious NGOs all other Madagascar.
We were honoured and very happy to have Sammy as a guest speaker at our Career day awareness event in May 2018. He gave a very insightful and amazing talk about the importance of social-work and the tools we could use to reduce poverty and promote an healthy society among children and young people.
We all were very inspired by his determination and passion in the social development field.
In the name of all the kids at Education for Madagascar we thank you for your generosity and hope to see you again soon.
Thanks.
Tina Zo Waibel
June 2018