Sonja Gottlebe
Travel Expert
CEO Boogie Pilgrim - Tour operator
Sonja is native from Germany. She lives in Madagascar since the age of 6 and founded the Tour operator Boogie Pilgrim in 1988 initially to offer bespoke holidays to German people. She is a travel expert with 30 years of Tourism Services around Madagascar, with two lodges Tsara Camp and Bush house ; a sport tourism company Boogie events and an international sport event Racing Madagascar.
I met with Sonja during our first visit to the mountain Andringitra in 1997 and met with her again ten years later during a charity gala fundraising for our organisation "Education For Madagascar". Sonja is one of these persons who shares such a passion for travel and especially through Madagascar.
It was a pleasure to invite her again to talk to our kids during the Career Day Awareness 2018 and bring the light of inspiration to show more about our beautiful island. The topic was : "to make them dream for a better life"
Jackie Sutter
May 2018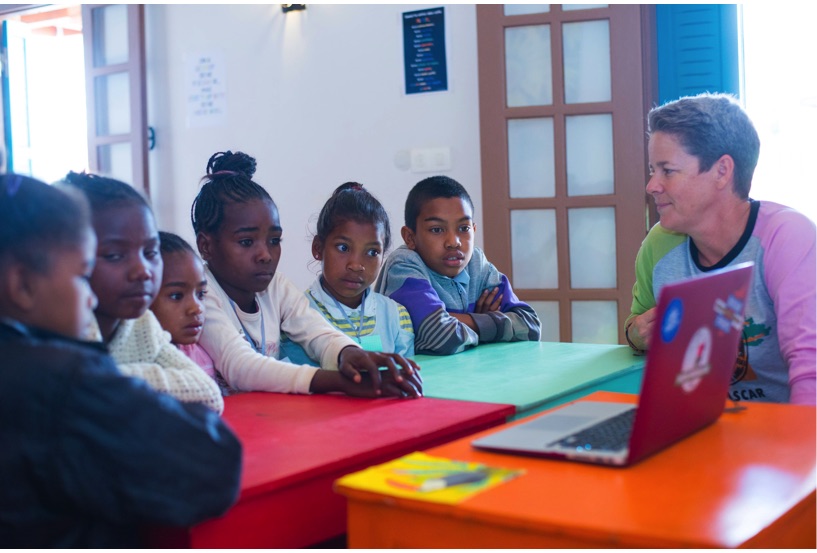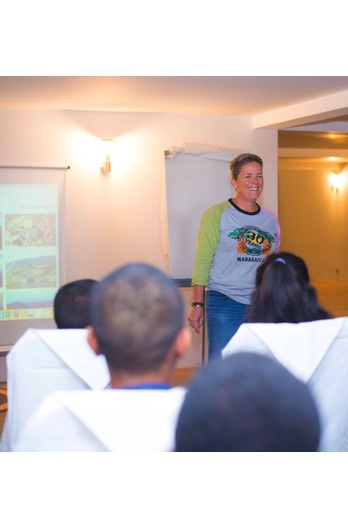 CAREER AWARENESS DAY 2018
"To make them dream for a better life"