To relieve poverty in Madagascar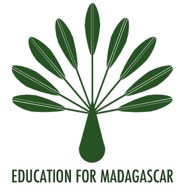 IKIGAI
(n.) a Japanese concept literally translates to a reason for being; a reason to get up in the morning, to enjoy the meaning of life- passion, purpose, something one lives for.
From permaculture to robotics and programming, new and essential professions of our time, the list of our guests for the third edition of "Career Day Awareness", has been drawn up based on the wishes of our children and young people, also according to the emergency that is hitting dangerously our country now.
Each year, we organise an annual project of discovery and information on careers. This time, our beneficiaries wanted to discuss in person to a Chef, Tourist Guide, a journalist and a policeman.
Moreover, we do believe that Malagasy generations need to be involved in sustainability not only if we want to contribute to a better Madagascar through responsible and committed youth, but also because it is no more an option to draw Malagasy development ignoring biodiversity/endemic ecosystems' preservation.
Therefore, it seems to us that meeting with an hydrologist, an expert/activist on climate change and a social entrepreneur oriented to Sustainability will help them find the professions that will contribute first and foremost to the economy of a country like Madagascar.
VISION AND MISSION
GOALS AND OBJECTIVES
Why ?
To make children of all ages and young people discover the "professions of the future" through a school and vocational guidance programme.
To provide and raise the awareness of the actual needs of the country in terms of development.
VISION STATEMENT
Where do we go? What will it be like when we get there?
Choosing the right profession for a young adult is the result of an investigation between the activity he loves, the one the World needs, the one he is good at and the one he could make a reasonable living at. The combination of these four elements would be his IKIGAI, the occupation that is closest to what would make him happy in the short and long term.
In partnership with SESAME, an educational programme of excellence for underprivileged students, SESAME supports high school graduates from difficult socio-economic backgrounds - 50% of whom are girls - who are eager to pursue their higher education, succeed in their professional integration and are committed to contributing to their country's development.
MISSION STATEMENT
What is our approach, what path do we follow?
To alleviate poverty in Madagascar by accompanying young people and children in the right direction through Education, Health Education and Environmental Education.
To combine what they love, what they are good for and what will feed them later.
Chef de cuisine career with Chef Lalaina Ravelomanana
Journalism with Gail Borgia
Sustainability with Romy Andrianarisoa
Agroforestery with Max Fontaine
Tourism Industry with
Manitra Randriambololona
Defense with Colonel Ratsarahevitra
Agroecology with Dr Anselmo Andrianandrasana