To relieve poverty in Madagascar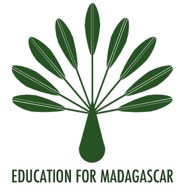 1. Everybody should code
Computers and mobile phones have invaded our life.
No where in the world you won't see people on their phone, not only to communicate, but more and more to fetch and produce informations, to exchange data, to work, entertain, learn, pay, etc.
Being able to code is a great way to be part of the change, to understand how things work, to take a part in the action and not only be a consumer.
Whatever the child will do in the future, this "computer literacy" will help him to stay on top of his duties rather than just catching up with other's visions.
2. Providing a solid infrastructure
To train good programmers, there is no surprise, you need to provide good equipment, resources, network. From the very start of Education for Madagascar, we have devoted a fleet of computers and tablet, that was now grown to almost 40 devices, 3 video projectors, 1 dedicated room, Fiber optic network, hundreds of books, and 2 skilled educators to supervise the project. A weekly reporting is helping to measure the individual progress of each student. •
3. Build on solid foundations
Every child in the coding team will start learning the basics of coding, with Swift Playground™, a clear yet powerful curriculum that does not require prior knowledge, but will gradually introduce all the needed notions of algorithms and expressions up to a full rich program able to really interact with the real world.
Gradually, the more advanced will be able to test their knowledge with a few robotics devices like Sphero™, combining entertainment with a real grasp onto the real world through a few lines of code.
4. Find a real job
By learning to code, Malagasy children prepare for a brighter future, since coder is one of the rare jobs that do not necessarily require to move abroad, where achievements are far more important than diplomas, and common sense more appreciated than academic knowledge.
In the years to come, the needs for skilled programmers is counting by millions, not counting many other jobs like designer, product manager, community manager, security manager, data manager to name a few.
5. Make a better world
By improving productivity, efficiency, and communication, applications are playing a huge role in the development of a country, raising GDP and export, reducing travels, improving security of exchanges, reducing red tape in administrations, opening new sales channels, reducing waste, opening promising improvement for teachers, doctors, lawyers, clercks to name a few.
6. Get inpired
Best coders get inspiration from a huge amount of what others have already done in the past, wherever they are. That is also a reason why new technologies are improving so quickly. By accessing to those resources, our children can really take part in a world wide community, asking for support, discovering the best practices, and soon, starting to give back their findings.
7. Become better communicators
Nowadays, to succeed in IT, you have to be a great communicator. To listen to the needs, to expose your ideas, to arbitrate, defend your project, your budget, to cheers the early adopters, to convince the followers.
Once this first step is achieved, they can start a full project, using Swift, where team work, design, quality insurance, user testing will take place.
•
8. Open to entrepreurship
App Stores have revolutionized the distribution and even the economics of computing, by lowering the entry barriers and enabling any good application to reach potential customers anywhere in the world, without the need for a local presence.
There are indeed such opportunities for talented youth, and we will provide guidance and connections for those who want to take that route.
9. Cultural Challenge
Traditional Malagasy culture is about respecting the elders, being modest and low key, those qualities have made Malagasy people very appreciated.
This culture can sometimes become a possible limitation, for the young adults who are seeing the opportunities coming, who are embracing disruption, who are in need to strongly defend their position and to convince an audience. Designing an application is all about embracing the change, convincing the investors, creating and growing a community. By creating value, by staying in their country and close to their root, those future designers are shaping more that applications, but really a new way of life in their country.
10. Give a Hand
This project is mentored by a professional with 30 years of high-level experience in IT, marketing and developer relations.
We welcome help for the ones willing to support this project:
- Recent hardware (iPad, Mac, storage, …)
- Provide on site or distant coaching on design and coding
- Fund project
VISION AND MISSION
Make a difference