To relieve poverty in Madagascar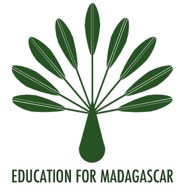 1. Giving a meaning to life
Initially, most of the volunteers we received in Madagascar were required to provide 100 hours of volunteer work to the community in order to obtain the International Baccalaureate, according to the conditions set for obtaining the diploma and the agreements with their respective schools. Gradually, enrolment became pure volunteering for the pleasure of giving time to the most needy and combining a meaningful life with fun.
Madagascar is lacking in any infrastructure but is rich in its land, its people and its landscapes. Carrying out a project here and feeling its direct impact on children and young people with your own eyes will be a trigger to give more meaning to your life.
2. Find out about a humanitarian mission with impact
A humanitarian tour could be ideal for a student who wants to experience new environments and cultures, while volunteering to help those who need it the most.
No specific degree or professional experience is required. However, several months of preparation, regular exchanges with the teams on site and with the centre managers, a good understanding of the volunteer guide, which is attached, are necessary for a successful journey.
3. Contribute to save the planet
Madagascar has a unique ecosystem in the world. It is also one of the most exposed countries to climate change vulnerability. Environmental education is one of the major objectives of our organisation. Going into the grassroots to provide a tangible solution such as: planting mangroves, changing daily habits by preserving water, building an edible forest... many good practices to acquire in order to slow down global warming.
🅲🆄🅻🆃🆄🆁🅰🅻 🅴🆇🅲🅷🅰🅽🅶🅴
🅰🅽🅳
🅻🅸🅽🅶🆄🅸🆂🆃🅸🆀🆄🅴 🅸🅼🅼🅴🆁🆂🅸🅾🅽
4. Helping to improve the life of children for a long time to come
The ideal period to discover a new foreign language is before six. Unfortunately, our children from underprivileged and monolingual parents won't have this opportunity if it is not offered to them. The involvement of young volunteers who speak only their native language can unlock this language barrier. Language immersion has been proven to be an effective way to learn or improve a foreign language.
5. Advocacy on human and children's rights
While the overall programme is based on child development, the roadmap takes into account the promotion of the Convention on the Rights of the Child (CRC) and the Convention on the Elimination of All Forms of Discrimination against Women.
6. Thinking outside the box SAFELY
This island, while lacking infrastructures, provides unique destinations to remote villages and unexplored pristine landscape. The physically fit volunteer with an adventurous spirit and a pioneer's mind will find there a great place to be.
However, the safety of our children and guests being an absolute priority, we have put in written internal rules as well as measures of compliance with good conduct to be followed by everyone to ensure a community life without harm.
7. Explore new cultures
Madagascar, a multi-cultural society, has, along its history, welcomed people from different backgrounds: Africa, South-East Asia, the Middle East, Europe... to end up with today's Malagasy society. The culture of rice, the breeding of zebu, the "famadihana" (reburial/ change of shroud) feasts.... as well as the music, the dance, the handcraft industry, the gastronomy among others are specificities of the country to be discovered without any hesitation.
8. Sharing and receiving
Quality, ethics and sharing are the three pillars on which our organisation is structured. Volunteering is about sharing. Without sharing, there is no community life. Everyone is invited to give and receive in turn before leaving the island.
9. Discovering a unique landscape
The five-star landscape of Madagascar is a must-see. The miles of white sandy beaches, wildlife, the mountains and their summer sports, the lakes or simply the sunset are a photographer's heaven. To be discovered before, during or after the humanitarian trip.
10. Make your network aware of the importance of getting involved
10 good reasons to choose VIM Madagascar
The Baobab Alley
Morondava
West Coast
Madagascar
after three days of hard work.
Let's hope that Small propagules will make giant mangroves like well educated kids become a better human.
Mangrove seeds are technically called "propagules".
Unlike most other plants' seeds,
mangrove propagules germinate while still on the tree!
10 ha of Mangrove were planted that day.
Helping Edu4mada team to organize the school for women project in Morondava
The Renault 4, also known as the 4L pronounced "Quatrelle" in French built in 1968 are still in service in Madagascar and used as a taxi.
Ecovillage Tsaratanana is a Malagasy village built in 2010, leading the way in sustainability. The villagers use dry toilets, rainwater harvesting and the Montessori method in the classroom.